Nowadays it's becoming a trend regarding how to make full use of the space. Thus commercial room partition wall is widely used in today's interior fit-out projects. As long as you have a basic understanding of commercial room partition or you have done a search online, you may find thousands of different room partitions on the market or on the Google search result pages.
To choose a commercial room partition wall that meets your requirements to the fullest, you need to sort out your priorities before making the final decision. Ask yourself what results you expect to achieve by bringing the partition to your space. Moreover, you need to make sure that you're making an investment that's not only within budget but one that is guaranteed to last as long as possible. To this end, here are some factors that we believe you should consider to pick out a commercial room partition wall with nice quality and sustainability.
Where do You Want to Use the Commercial Room Partition?
We put this atop because we insist that your demand matters the most. It's kindly suggested to think about what problems you want the commercial room partition to solve. A commercial room partition wall that fails to meet your requirements is not what you should pay for.
By first clarifying why you need the commercial room partition, you are able to narrow down your options among thousands of room partitions. For example, as a restaurant owner, you are looking for a commercial room partition that enables different clients to have dinner at the same time without seeing and disturbing each other. You hope it can be easy to clean and maintain. Also, you want the room partition can be parked at the corner if you need bigger space for events like parties or weddings. Under such circumstances, a commercial room partition that is movable and with a melamine surface finish will suit you best.
Are You On A Tight Budget?
Your budget for purchasing a commercial room partition will, to some extent, directly determines what the partition you purchase will look like. Costs vary in a dramatic way with the materials of which a room partition is made. Furthermore, the materials will further decide its installation method.
Generally speaking, heavy-duty partitions made of materials like glass or wood are in themselves more costly. While the fact that they demand ceiling track for hanging the main body further increases the expenses. room partitions can be made from different types of materials, including but not limited to fabric, glass and wood. When your requirements for commercial room partition are not that demanding, you could consider what you can afford only. You can reduce the costs by choosing those with a more plain and simple style instead of luxury decorative surface finish.
Which supplier to order the commercial room partition with?
Manufacturers of commercial room partition have been emerging in so large a number that you will find it extremely difficult to pick one. Normally speaking, if project is urgent, definitely to purchase in local market can make sure the time schedule is in control. However now more and more buyers like interior fit-out contractors or end users, they also prefer to purchase the room partition from China as it's cost effective and also the quality not bad when compared with local suppliers.
When choosing a Chinese supplier, you can first check their company website to see if they are professional in the room partition industry. If you care much about budget, better choose a real commercial room partition manufacturer instead of a trading company.
Secondly, try their services. Like fast reply, this is surely the most important for buyers as no one would like to spend more than hours or days to wait for a response. If the supplier can reply within one hour with all the needed information, then you can trust on them, as they are professional and always customer first. This, to some extent, can reflect the company's values and usually their room partition quality won't be bad.
Last but not least, the sales rep should be easy communication, patient and with good knowledge. For international purchase, because of far distance and languages different, sometimes you will find it hard to communicate with some Chinese factories. So the commercial room partition supplier who can understand you and is able to think in your way will surely make your purchase much easier.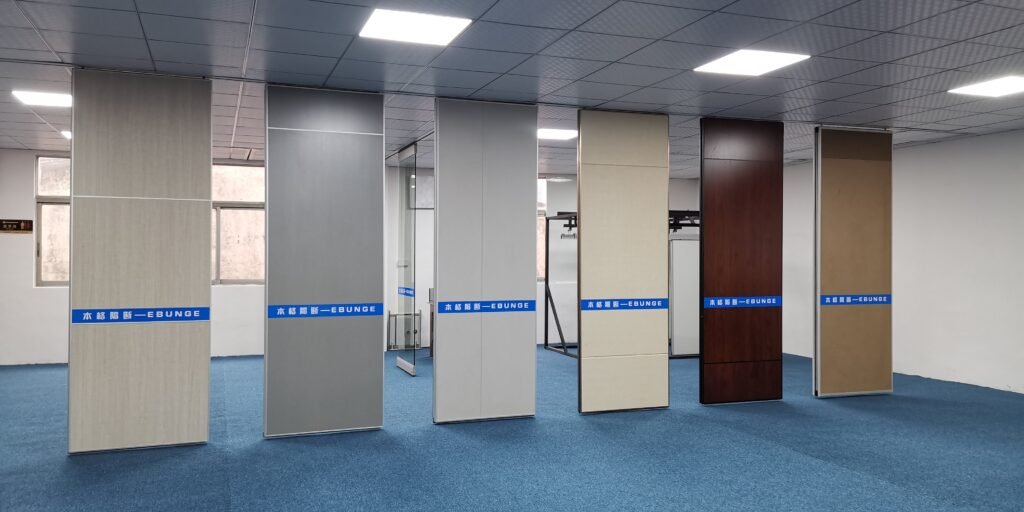 Ebunge Team is always here to support
Ms. Jessie Xian, with more than 12 years' experience in export industry, is ready here to support your business. Call her freely to assist your movable partition projects.