Manufacturing supplies movable partition walls, movable walls, operable partitions, office partition, glass partition, sliding doors, and more, made in China.
When it comes to manufacturing movable partitions, choosing the right supplier is essential to ensure the quality, functionality, and aesthetic appeal of your products. Ebunge Partition is a trusted name in the industry, renowned for its expertise, innovative designs, and commitment to delivering nice quality movable partition solutions. In this blog post, we will explore the reasons why Ebunge Partition stands out as an excellent choice for those seeking a reliable supplier for their operable partition wall manufacturing needs.
1. Extensive Experience and Expertise
Ebunge Partition boasts a wealth of experience in the field of movable walls since 2011. With years of industry knowledge and expertise, they have honed their manufacturing processes to perfection. Their team of skilled professionals understands the intricacies of creating nice-quality movable partitions that meet the diverse needs of clients across various industries.

2. Exceptional Quality and Craftsmanship
When it comes to operable walls, quality is paramount. Ebunge Partition prides itself on using the top-standard materials to produce partitions of exceptional quality. Each partition is meticulously crafted, ensuring durability, stability, and longevity. Their commitment to quality translates into partitions that not only look aesthetically pleasing but also withstand the test of time.
3.Customization Options
Ebunge Partition recognizes that every space is unique, and clients may have specific requirements for their movable partition walls. They offer a wide range of customization options, allowing you to tailor the partitions to suit your clients' needs perfectly. Whether it's choosing the right materials, finishes, colors, or adding special features like acoustic insulation or fire resistance, Ebunge Partition has the expertise to deliver personalized solutions.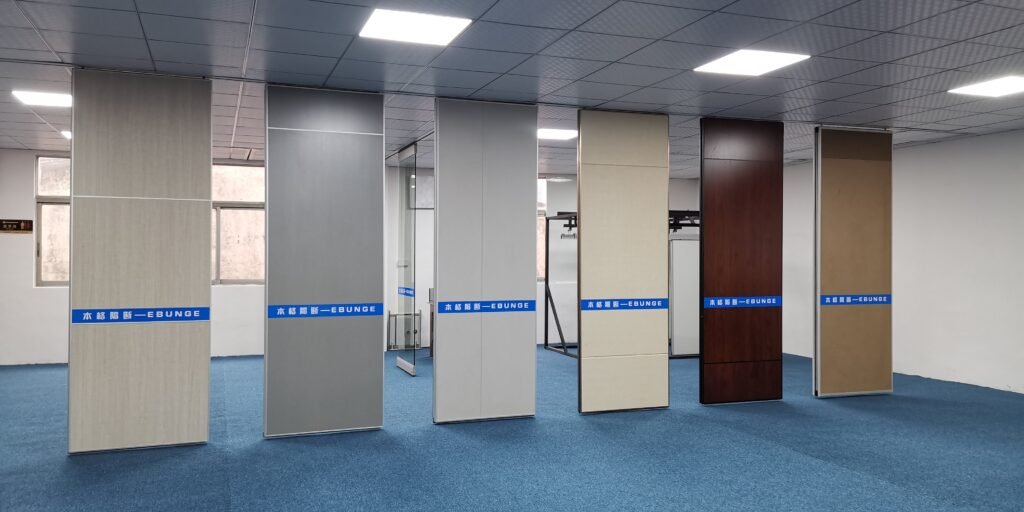 4.Excellent Customer Service and Support
Choosing Ebunge Partition as your supplier means gaining access to their exceptional customer service and support. Quick reply and quotation within 30mins is their standard for customer service. Their dedicated team is committed to understanding your specific requirements, offering expert guidance throughout the manufacturing process. From initial consultations to after-sales support, Ebunge Partition ensures a seamless and satisfactory experience for their clients.